Purchase options for: The Dolphin Dance
[
Go Back
]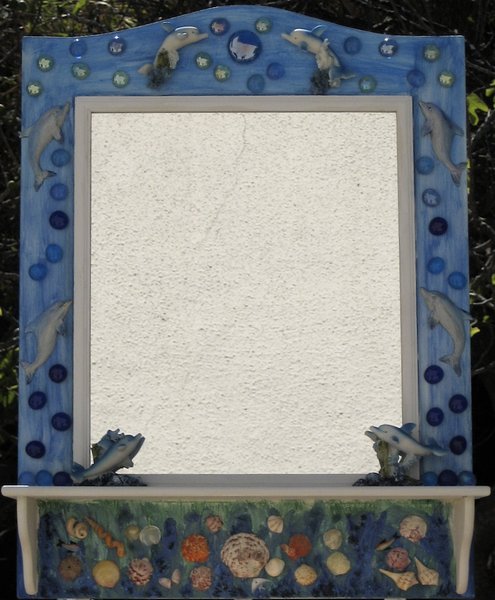 If you are a dolphin admirer (and who isn't?), you will love this frame with 8 dancing dolphins frolicking in make-believe water full of dolphin bubbles!
Of added interest are the coral pieces that I picked up on an island in Figi and the shells in the coral reef below the shelf that I found on Sanibel Island, Florida.
SOLD
* Additional shipping charges may apply. Prices listed are in U.S. Dollars.