Purchase options for: Bejeweled Cross
[
Go Back
]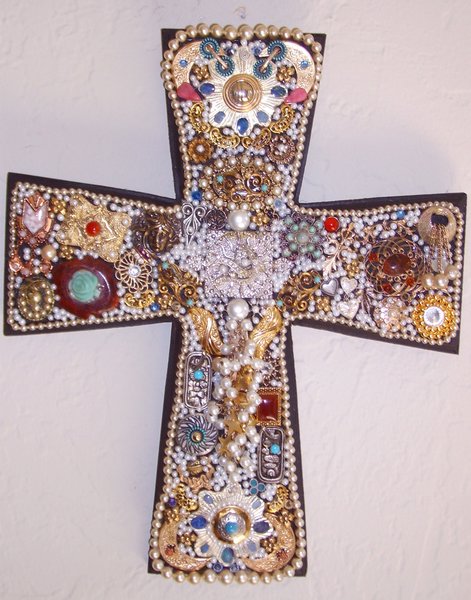 ATTENTION: This piece was stolen in a burglary in Hayward CA on 6/27/09.
This wood Mexican cross is embellished with antique and contemporary costume jewelry found at estate sales and collected from friends. I have added 12 cabechons of boulder opal, 2 of carnelian, and 2 of pink jade. This piece is truly a must- have for the collector of the beautiful and unusual!
9.5"x 11.5" Price: $250
* Additional shipping charges may apply. Prices listed are in U.S. Dollars.